nude
Since I had some time on my hands, I decided to do an in-depth, academic study on whether or not Vice Presidential candidate Sarah Palin does look like the stereotypical, "sexy librarian" character that I have heard appears in the kind of movies you see late night on Cinemax.
CNS
even researched this and found that people like the fact that Sarah Palin looks like an SL an even like the nickname for her.
Here is a model wearing a "Naughty Librarian" costume available on the Internet.
Resemblance?
And here is a copy of a soft-core porn book called "Forbidden Reading," featuring a Sexy Librarian on the cover.
Or how about The Nympho Librarian, now available in paperback:
Here is a cartoon featuring a sexy Librarian:
They all have the bun and the glasses...
....most have the auburn hair.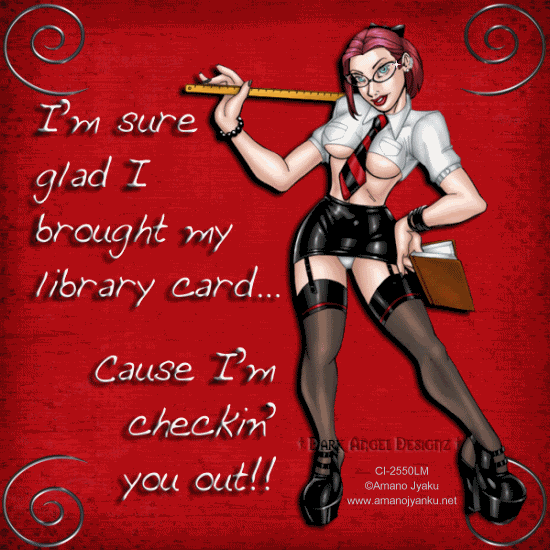 To show you how mainstream the term is and how deep the fantasy goes. On a site for designer glasses, they even call this one "The Sexy Librarian Look:"
And an old Vargas like drawing shows us the sexy bookworm has been on our minds for quite sometime: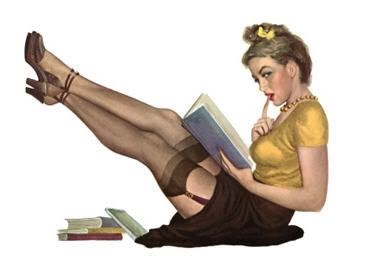 So, in conclusion, yes the "Sexy Librarian" is a common fantasy and is a part of our cultural or subcultural identity. Yes, Sarah Palin does have the "Sexy Librarian" look. The big question is whether Palin went for that look knowing it had a subconscious appeal to voters; or whether she happened to look like a "Sexy Librarian" and there is something wrong with the rest of us.
That my friends is for a future study. In the meantime, a video, courtesy of Lisa Nova, of a sexy librarian: